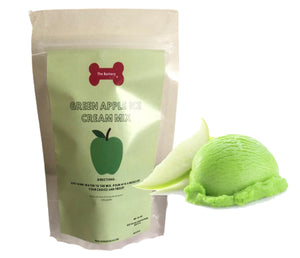 The Barkery's all natural Mango Ice Cream mix is here to help your pet celebrate the taste of summer! An essential for your dog this summer, this mango ice cream mix is great way to enjoy with your pets at home, at picnics and during playdates. Just add water, freeze the mixture for a while and you are all set to pamper your baby with this delicacy.
Prepare the ice-cream in 3 simple steps :
1. Add 100ml water to the ice-cream powder
2. Put the mixture into a mould of your choice
Ingredients of the Dog Treat:
- Coconut Milk Powder and Natural Fruit Powder

Contains no sugar, preservatives or salt!