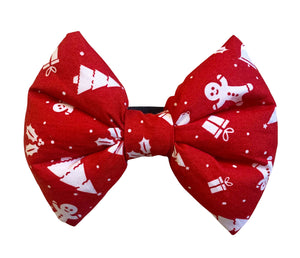 With Christmas-y motifs and winter feels all over, the Red Christmas Bow Tie is the cutest accessory online for dogs and cats. Your dog will look super adorable and festive ready with this handmade bow tie around his/her neck. 
All our bow ties are detachable, have a stretchable band at the back and can be put around a collar/harness of any size. Size: 5.25 inches.
Each purchase helps sponsor meals for shelter animals.