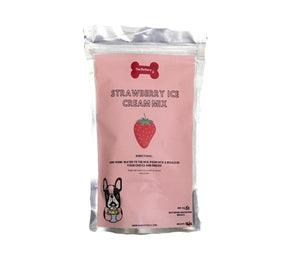 Just add water, freeze the mixture for a while and you are all set to pamper your baby with this delicacy.
Prepare the ice-cream in 3 simple steps :
1. Add 100ml water to the ice-cream powder
2. Put the mixture into a mould of your choice
Ingredients of the Dog Treat:
- Coconut Milk Powder and Natural Fruit Powder

Contains no sugar, preservatives or salt!